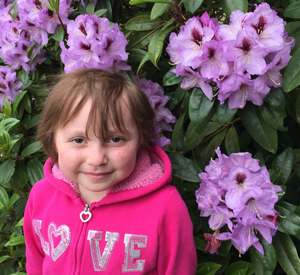 Yes I have not posted in quite sometime. We have been busy and I have been a tad lazy when it comes to the blog. Horrible.
Since December we have been traveling back and forth between Hershey, PA; home; and CHKD. I love the staff at Hershey as much as I love Jesse's team at CHKD.
Sadly in April after her 3rd PET Scan, it was discovered she has new growth. A brand new lesion at L4 vertabrae and a new possible location in her left sholuder in a lymph node. I had a feeling this was coming because Jesse had been complaining on right flank pain a week earlier. And on the ultrasound, I could see the technician measure what I call tumor #2 – and it was a larger size than I remember from previous PET and CT Scans.
The doctor in Hershey helped us get some extra medicine to maybe hold Jesse for a month while we figured out our next steps. I really appreciate that effort. I do wish that it had worked, but Jesse's tumor has other ideas.
At home we felt trying to get into a t-cell study would be the best plan for Jesse (maybe). In cancer, it is always maybes. Our doctor reached out the Seattle Children's Hospital and the NIH in DC. Seattle responded immeditately. The NIH has yet to bother to do so. Plus Seattle is specializing in neuroblastoma only for this study, where as NIH is covering several solid tumors.
Once Jesse was accepted to be screened for the study, we needed to get her scans to Seattle. As we were in the process of doing all that, Jesse started having more and more pain on her right flank. By Saturday, April 26, she was in so much pain she was laying in the floor. I was giving her oxycodone every 3 hours, but she was still vomiting from the pain.
We made the decision to take her to the ER at CHKD because something was very wrong. In the ER, we could not get her to pee. In her defense, trying to pee in a bathroom with some freak on the other side knocking every 5 minutes and me yelling for them to go find another bathroom, really doesn't help.
At almost midnight, the ER doctors order a catheter put in Jesse, much to her displeasure. Then we were moved upstairs. Our fear at that moment was we were losing her kidneys.
The next morning, our nurse was able to talk with the doctor for oncology, and the catheter was removed. Fortunately Jesse went to the bathroom on her own. They order a function test of her kidneys on Monday.
The test showed that her kidneys have not really lost function since 2012. And our main doctor felt that the lesion at L4 is pushing on her nerve in the right location to cause the pain radiating through her right flank.
They decided to give her a huge dose of steroids and start temolozide and topetecan. Jesse and I remained at CHKD until Saturday while she finished the chemo.
In the background, the doctors were still coordinating getting us to Seattle. But with the week delay, Jesse would have to have an MIBG, CT Scan, another Echo/EKG, bone marrow biopsy, and her blood tests redone.
I did go back and forth with Seattle and our doctor about doing the scans at home. The more I can keep Jesse in our home, the better I think this will be for her.
Making that change made it really difficult to get them to pin down an exact appointment date. I spent a week calling Seattle, and getting very angry with them because I could not get someone to call me back. This lack of communication cost me an extra $800 for our flights.
I did attempt to call the social worker at Seattle for help, but she was worthless. In fact telling me that my home social worker needed to help us. I am embarrassed to say, I didn't even know our home social worker's last name until this. We've talked to her quite a lot, but haven't really needed to bug her for anything.
Our home social worker was fabulous in trying to call the social worker in Seattle for help. Come to find out… woman was leaving as of the day before our appointment. She had already checked out. Luckily I had called RMH in Seattle 2 weeks before, and they did have a room for us. From what the Seattle social worker told us, it takes 2 weeks to get into RMH.
On Friday we went to the clinic for the first time in Seattle. I managed to come in the back and long way. But it did give us a chance to see some of the hospital.
Jesse's line would not cooperate. And she had to have an x-ray before they would but the TPA in the line. While we waited for the TPA to break up sediment in her port, we met with the doctor and 2 research nurses to consent for the clinical study.
The study will take her t-cells, modify them, give them back to her, and hope this is enough to stop the tumor using her own immune system.
For this week, Jesse will have a line placed in her neck for the aphresis. This aphresis will happen the day after the line is placed. But this will only happen if Jesse's platelets are above 50. Please Lord let them be above 50.
On Friday her platelets were 69, but she did have a transfusion on Tuesday. Her ANC on Tuesday was 1792. On Friday, it was 5150. I am praying that this is a really good sign.
Once her t-cells are taken, they will go to a lab at the University of Washington where they will have a protein added. While this happens, which could take a month, Jesse and I will return to Virginia.
When they are ready, we will return for scans, 4 days of chemo, and the 20 minute infusion of cells. Then we'll wait for a month to see what happens. I am starting to think we'll be out here a total of 6 weeks. If things are okay at day 28, we can fly home and return on day 42 for a checkup. After that, they will allow our home doctor to get the samples they need.
While we met with the doctor, I asked her about the recent press release from Baylor suggesting that GCSF helps the cancer stem cells. I think I made her mad. Turns out a study was done 10 years ago in Europe looking at the same thing. That study did not find that GCSF helps the cancer stem cells. And she told me we all have GCSF in our bodies. When our white blood counts get low, our body tells our personal GCSF to get busy. And with that I wonder if there is such a thing for platelets… a way to activate them as the GCSF shot does. That would be an incredible medical breakthrough in my opinion 🙂
After meeting with the doctor, one of the nurses gave us a tour of the clinic. This clinic is on the 8th floor of the hospital. I think this is definitely the largest children's hospital we have been to.
On Saturday, Jesse and I rode the bus down to the aquarium. Virginia Beach feels like they have a bigger aquarium, which is mind blowing to me. We found Beechers, but the line was down the street. And the same was happening at the original Starbucks. I think we hit town when the cruise ships did.
We did see the fish market, but it was so crowded that we didn't stay long. Plus the smell was a bit much for Jesse.
Sunday, we met up with another little fighter who was the first to do the t-cell study. We had a really great time hangout with them. And on Tuesday, they get to go home from another clinic trial they are trying.
At the moment, Jesse's flank pain is overshadowed by the pain from her bone marrow biopsies. And from the CT Scan, we know the lesion at L4 has shrunk. And we are praying that we can get on our 12:35am PT flight to Virginia on Friday morning.